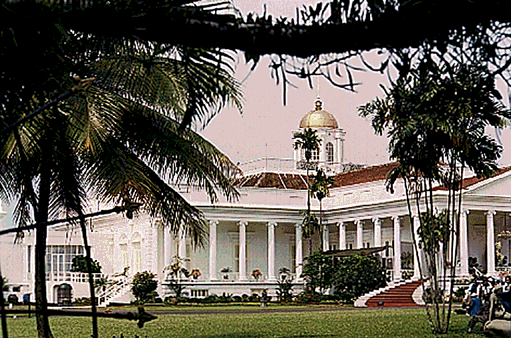 President Palace inside Botanical Garden in Bogor
Previously known as "Buitenzorg" (Sans soucis or Without worries), during the Dutch colonial era, Bogor actually lies closer to Jakarta (50 km) than it does to Bandung (120 km). Appropriately named by the Dutch as a town "without worries", they chose Bogor to be the site for constructing the first palace of the Dutch Governor General way back in 1745. Later restored in 1832, the palace still stands solid and elegant today with its stretched out gardens where deer roam freely on the green grass under majestically tall old trees.
However, Bogor is famous because of its Botanical Garden which borders the Palace Grounds, covering an area of 87 hectares with thousands of species of plant-life from all over the world, including towering age old trees and the rarest kinds of orchids. See the original "Havea Brazilliensis" rubber tree, formerly imported from Brazil, and world's largest flower, the Rafflesia, a foul smelling and stemless as well as leafless plant. When visiting this Garden, arrange for a permit to visit the neighboring Presidential Palace which belonged to the Dutch Governor General before Indonesia's independence. Doing this may be a day-long visit by leaving Jakarta in the morning and spend the night in the Puncak mountainous region on your way to Bandung the next day. Here again, the whole car trip will be memorable, as scenic tropical beauty all around is really astonishing. You will also pass by another smaller Presidential Palace at Cipanas, the setting of which is in a colorful and flowery vast garden around this wooden but stylish palace.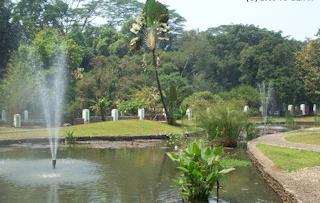 Inside Botanical Garden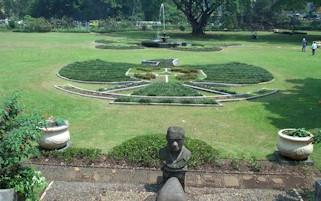 Puncak
This travelogue covers some of the touristic areas south of Bogor, into the mountains toward Bandung. The region of Puncak is the set of villages stretched along the extremely steep mountain road that stretch for ten miles up the mountainside, with the prime destination being a combination wildlife conversation park and amusement park called Taman Safari, tucked in thick jungle high on the ridge line. The Puncak region was absolutely wonderful. Everywhere were dense jungles clinging to the steep hillsides with rice paddies below! The villages in between were small and friendly, and the weather much more palatable -- usually ten to twenty cooler and not nearly as sticky as the coastal region.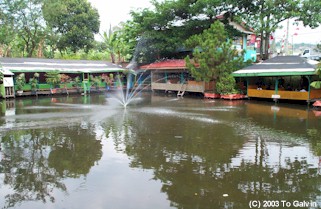 The interior of the restaurant where we had lunch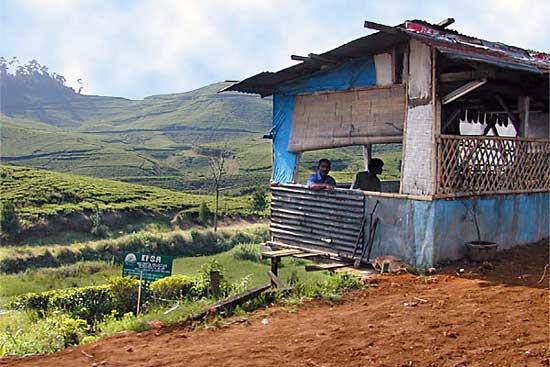 Warung (little cafe) in Puncak, usually i eat baked corn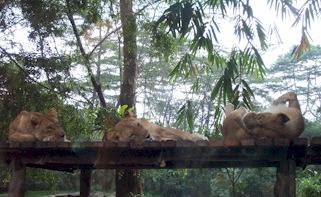 Many Different kind of animals at Safari Park
Luhur Waterfall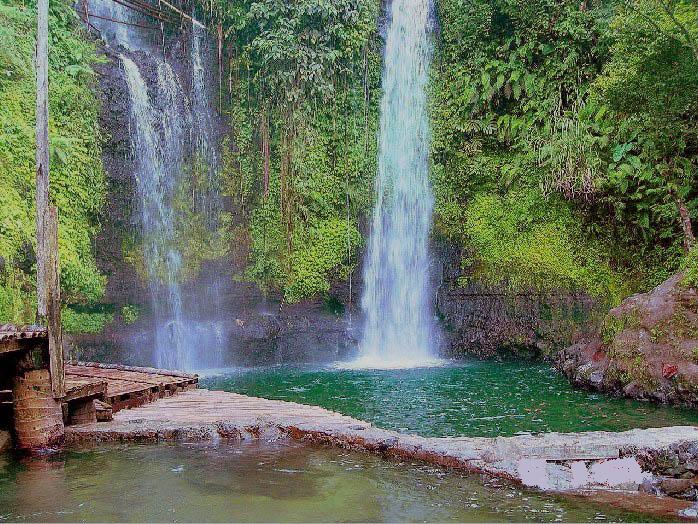 Luhur waterfall is a small one, located in Bogor, West Java, 70 km from Jakarta.
My last time I visit, is on 18 November 2004, before I go to the Airport back to Bali. I came here with my friend Rosa and my 2 younger brothers, I was not sure about going to this place because the weather its not soo good, its been raining in Bogor, but my friend Rosa never been here and she really want to go to see the waterfall.
So I ask my brother to took us here, before I go to the airport. I was happy that i change my mind, because the waterfall still beautiful as before and I am happy that Finnaly I can make my bestfriend Rosa happy, and I like to see her smile.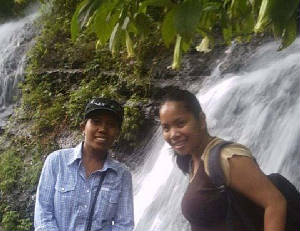 Me and Rosa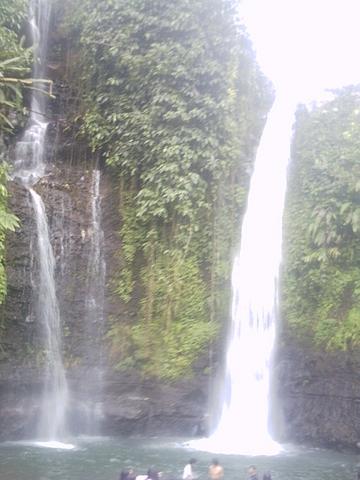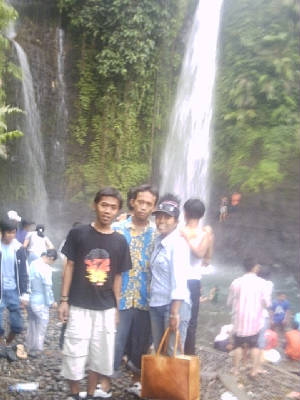 Me and my 2 younger brother